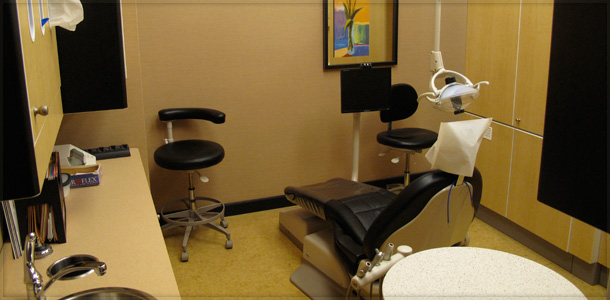 At Thunderbird Dental Group, we are always updating our technology and methods to be able to offer you the latest treatment options.
Read on to learn about some of the technologies we now provide:
Digital X-Rays
Digital X-Rays help us respond to your dental health needs more quickly and accurately. They create easily accessible insight by letting us quickly create and view current and historical images of suspect areas.  In addition, Digital X-Rays use up to 90% less radiation when compared to film-based traditional xray technology and do not require environmentally unfriendly film processing.
Invisalign Invisible Braces
Thunderbird Dental Group is proud to offer Invisalign, a revolutionary technology for straightening your teeth and enhancing your smile.  Impressions of your teeth are converted into a 3-D digital image so that our expert dentists can accurately and effectively design your new smile with computer software.  These digital images are used to prepare a series of invisible Aligner trays that are custom to your treatment outcome.  Invisalign Aligners reposition your teeth over time without metal wires, brackets or bands – which makes them remarkably comfortable, and very practical.
VELscope Oral Cancer Screening
The VELscope system assists your practitioner in detecting oral cancer as early as possible. This technology illuminates the mouth with a painless blue light that makes it easier to detect and identify even the smallest tissue abnormality. The blue light also permits a photographic examination of any suspicious irregularities, which may then warrant further investigation and early response.
Digital Communications
At Thunderbird Dental Group keeping our patients up to speed with our new services, promotions and new solutions is very important to us.
Visit our website regularly and subscribe to our blog and email updates so that you receive the benefit of health tips and a wide variety of other interesting lifestyle content that we will be sharing.
Contact us to book your appointment today.